4 Scams to Watch Out for this Black Friday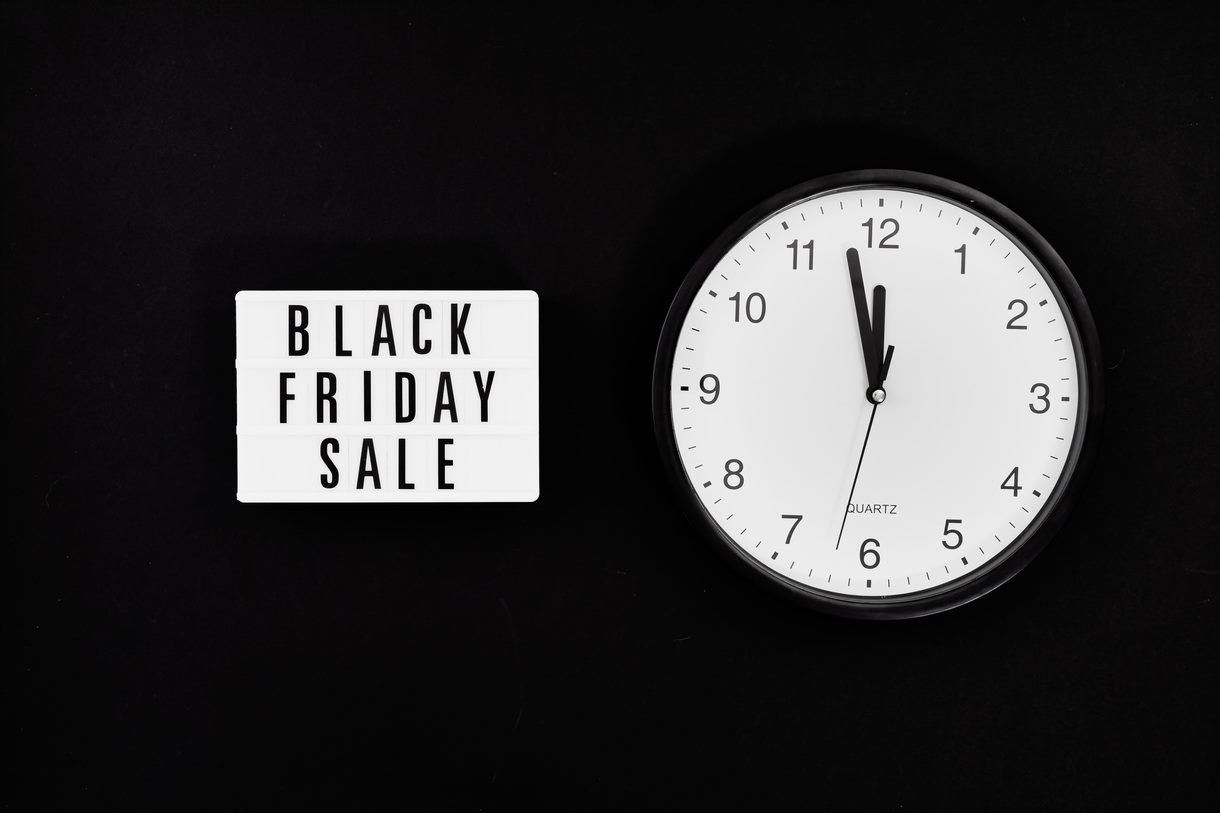 Black Friday has traditionally been the day that kicks off the holiday shopping season, sending hordes of crowds surging through malls and big-box stores all over the nation. Unfortunately, it's also been a day that kicks off the season of shopping scams.
Here are four scams to watch out for this Black Friday and throughout the holiday shopping season:
The Amazon Prime service fraud scam
In this ruse, a scammer posing as an Amazon representative will call a target to notify them about an alleged problem with their Prime account. The victim will be prompted to download a tool on their computer or mobile device. That "tool" will give the scammer remote access to "help them resolve the problem" that is at hand. If they comply, the victim will then be instructed to log onto their banking account, supposedly so the caller can be compensated for their time. Unfortunately, doing this will give the scammer direct access to the victim's accounts.
Phishing emails
Phishing emails are nothing new, but they can be difficult to spot among the barrage of promotional emails flooding inboxes during this time of year.
Here are two common variations of phishing scams:
Account verification. The victim receives an email appearing to be from a retailer they frequently shop. It informs them that someone has tried to hack into their account. They're asked to verify their account, or update their account details, through an embedded link. Doing so, however, will give a scammer access to their account. The scammer can now rack up a huge bill and leave the victim to pick up the tab.
Order confirmation. The victim receives an email asking them to confirm an order made through Amazon or another large e-tailer. They'll be asked to verify the order details through an embedded link. Unfortunately, doing so will give their personal information directly to the scammers.
Delivery issues
The coronavirus pandemic has forever changed the way Americans shop. It's resulted in the volume of U.S. online purchases increasing steadily, according to the Census Bureau's quarterly e-commerce reports. Scammers are well aware of this, and they've been quick to capitalize on the opportunities to pull off delivery scams, especially this time of year.
Delivery scams generally take the form of a message appearing to be from UPS, FedEx or another delivery service, informing the victim of a "delivery issue" with an order. They'll be asked to confirm or update their information with the provided link. Doing so will give the scammer access to their financial information and open the door to identity theft and more.
In another variation of the delivery scam, a victim will be asked to pay a fee for covering a customs charge or tax. Of course, these fees are invented by the scammer, who will gladly pocket the money.
Non-delivery scam
Another scam whose prevalence has spiked with the increase in online shopping is the non-delivery scam, which involves a purchased gift that never arrives. The victim, likely lured in by an ad promising a super-low price on a desired item, rushed to complete the purchase without researching the seller. Unfortunately, the seller then disappears and the victim has no way of notifying them about the no-show or requesting a refund.
How to avoid Black Friday scams
Follow these tips to keep your shopping free of scams:
Don't open links in emails sent from unverified contacts.
Never allow a stranger access to your device and/or accounts.
Don't share sensitive information on the phone or online with an unknown contact.
If contacted by an alleged representative of Amazon or another large company about an issue with your account, hang up and check your account to see if an issue is actually present.
Always keep the privacy and spam settings on your computer and mobile devices at their strongest settings.
If you have an issue with an ordered item, contact the retailer directly through their site and not through a pop-up ad appearing to represent them. Likewise, it's a good idea to not click through to "support links" that are posted on troubleshooting forums, as they may not be to legitimate service sites.
Only purchase items from reputable sellers. When shopping on a new site, look for a physical address, a customer service number and copy that's free of spelling errors and typos.
Stay safe!