Chief Financial Mom
The Chief Financial Mom, Dr. Carlson, knows that life as a mom can be super-busy. Who can find the time and the energy to focus on financial responsibility and money management?
Dr. Mary Bell Carlson
She gets what it's like, and she's ready to show her readers how to make smart financial choices for improving their relationships and helping them achieve or maintain financial wellness.
The mother of two has a master's degree and a Ph.D. in personal planning, with an emphasis on financial therapy. Additionally, she's earned designations as a Certified Financial Planner® and Accredited Financial Counselor®. In between raising her daughters and posting financial articles on her popular blog. Carlson travels the world, lecturing to a diverse audience on a variety of topics related to personal finance.
Chief Financial Mom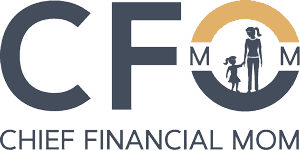 On her blog, viewers can choose from a full menu of content categories like Managing Your Money, Relationships, and Money and Planning for the Future. Topics include How to Have Hard Conversations About Money and Top Financial Tips for New Moms. Dr. Carlson takes the confusion out of money management with her down-to-earth writing, packed with actionable tips and real-life examples.
As a result, last month, Carlson launched Real Money, Real Experts podcast. This podcast was written and produced by AFCPE® for an audience of financial professionals. The podcasts feature engaging interviews, expert financial tips, and true-to-life storytelling. Therefore, topics explored include financial empathy and navigating your finances during the coronavirus pandemic. The first few episodes of the podcast have already received rave reviews.
You can check out Carlson's blog, follow her on Instagram, Twitter, and LinkedIn, and tune into her podcasts on all things financial. Let the Chief Financial Mom show you how it's done!
We believe in giving you the resources you need to financially successful here at Focus Federal Credit Union. Please reach out to us if you feel you need financial coaching, we'd be happy to help!