We Should All Be Millionaires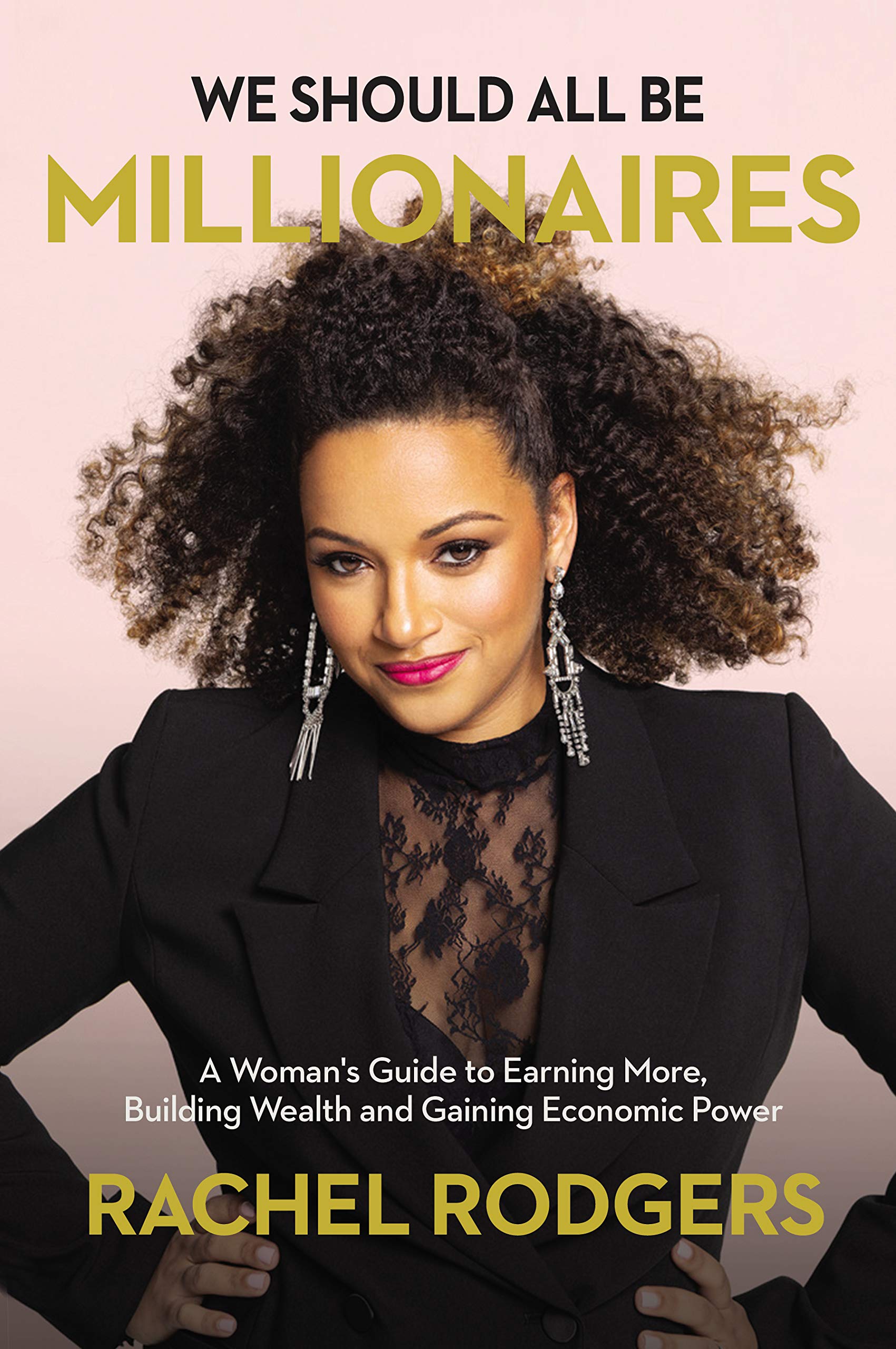 We Should All Be Millionaires: A Woman's Guide to Earning More, Building Wealth and Gaining Economic Power
Title: We Should All Be Millionaires: A Woman's Guide to Earning More, Building Wealth, and Gaining Economic Power
Author: Rachel Rodgers
Hardcover: 304 pages
Publisher: HarperCollins Leadership
Publishing date: May 4, 2021
Who is this book for?
Women, people of color, and anyone who is part of a systematically marginalized group and wants to learn how to become a millionaire.
What's inside this book?
A fascinating history lesson on how women and people of color have been prevented from building wealth for centuries.
Financial lessons that self-made millionaire, Rachel Rodgers, has learned on her journey to wealth.
A step-by-step guide on how to overcome obstacles and build wealth.
An explanation why much of the financial advice you may have heard in the past is patriarchal nonsense.
A complete overview of Rodgers' $10K in 10 Days Challenge.
4 lessons you'll learn from this book: 
Why earning more money is not selfish or greedy.
How to stop making destructive decisions and start making million-dollar decisions instead.
How to let go of financial shame.
Strategies to earn more money and fatten your financial accounts.
4 questions this book will answer for you: 
Why are only 10% of the world's millionaires women?
How can I overcome shaky confidence and imposter syndrome to build wealth?
How can I gain more peace, prosperity and joy?
How can I set and enforce "Million Dollar Boundaries" in every aspect of my life?
What people are saying about this book: 
"We Should All Be Millionaires" is a must-read, not only to help you become more financially abundant and empowered, but also so that you can become a much-needed agent of change, equality, and equity that our world needs." –Mastin Kipp
"This book is an honest, realistic, and inspiring look at what it really takes to become an extremely high-earning woman. Rachel Rodgers will give you a million-dollar attitude with a bank account to match." –Sophia Amoru
"As a Black woman, we are accustomed to the story that we are required to struggle in order to find financial stability or success. This book needs to be read by every woman who is ready for a blueprint for being joyful, finding ease, and growing wealth while standing up for causes that need our voices and attention." –Rachel Cargle