What to Do with Your Money When Crisis Hits: A Survival Guide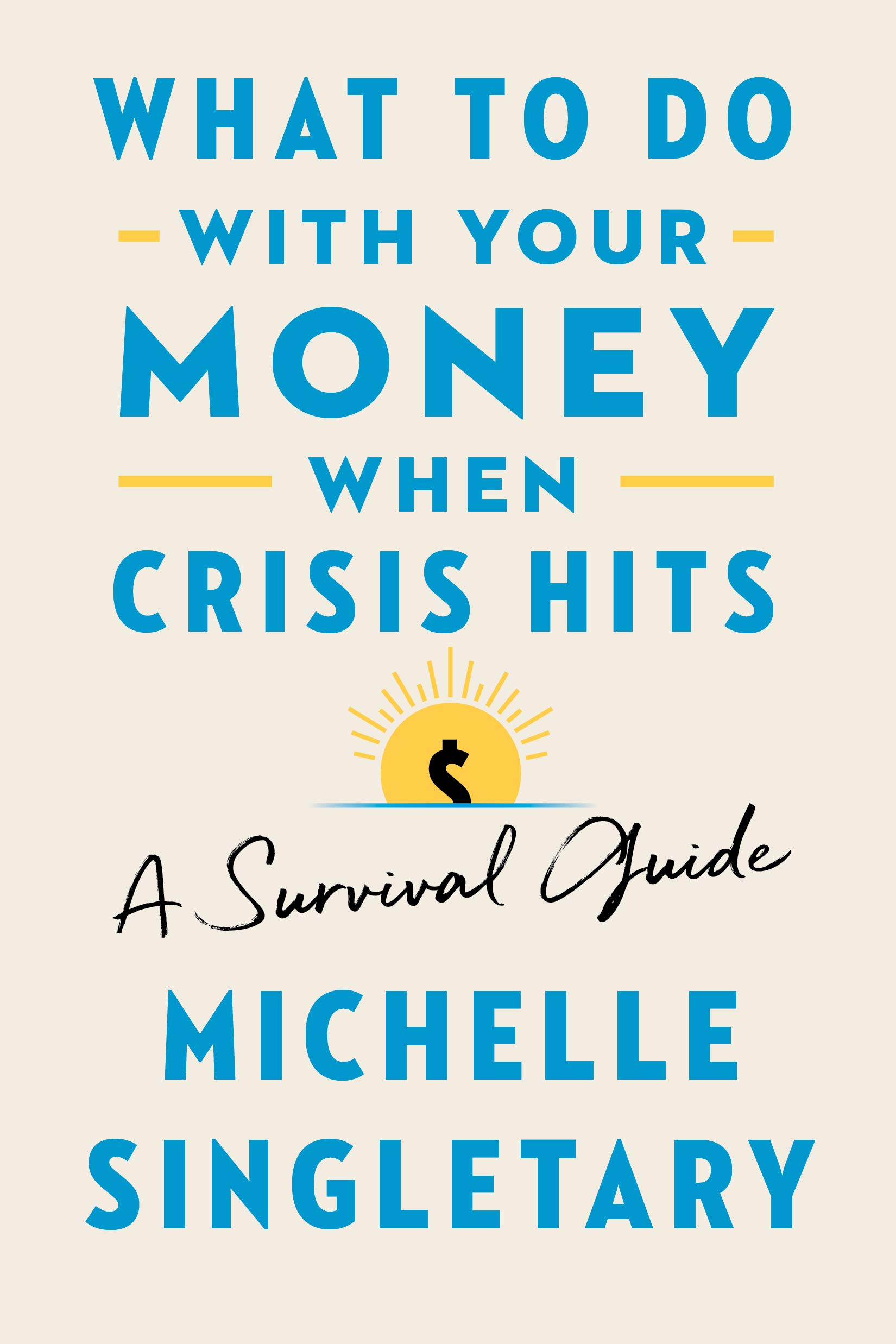 Title: What to Do with Your Money When Crisis Hits: A Survival Guide
Author: Michelle Singletary
Hardcover: 224 pages
Publisher: Houghton Mifflin Harcourt
Publishing date: May 18, 2021
Who is this book for? 
Anyone who is struggling to stay on top of their finances.
Anyone who's ever wondered how to handle their money during a financial crisis, such as a pandemic, recession, bear market or energy crisis.
What's inside this book?
Singletary's expert advice for weathering financial storms.
Answers to questions about handling money during a financial crisis.
A practical guide for managing common money concerns.
3 lessons you'll learn from this book: 
The most important steps to take when facing a financial crisis.
How to keep a financial crisis from becoming a catastrophe.
How to manage debt, credit card issues, and cash-flow problems.
5 questions this book will answer for you: 
What bills must be paid first when in a financial crisis?
When is it OK to dip into savings?
How can I cut back on spending?
How do I keep from panicking when the stock market is down?
How do I tell a scam from a legitimate opportunity?
What people are saying about this book: 
"If you're one of the tens of millions of Americans who are struggling financially, or if you're faced with helping others who are struggling, you need to read this. Michelle Singletary has written an outstanding book, filled with no-nonsense, let's-get-to-it advice that's immensely practical, easy to read, and emotionally reassuring. Stop lamenting your situation and let Michelle show you the way out of your crisis."  – Ric Edelman
"Michelle Singletary, a voice of financial reason and calm throughout the pandemic, helps us move forward with what we need most—answers.  From when to raid your retirement accounts, go back to school, and so much more, her clear, precise guidance will put you on the right track to rebuild your future."   – Jean Chatzky
"This is a compassionate encyclopedia of financial first aid when you stumble, and good financial health practices when you are back on your feet. Michelle Singletary has been the down to earth, practical advisor to the stars — and us ordinary folks — for decades." – Vicki Robin
"Michelle Singletary's latest book is full of clear, wise advice that anyone can follow—and everyone should—especially when they are thrown a curve in the game of life." ­- Knight A. Kiplinger