Travel Hacks: Open a Vacation Club Account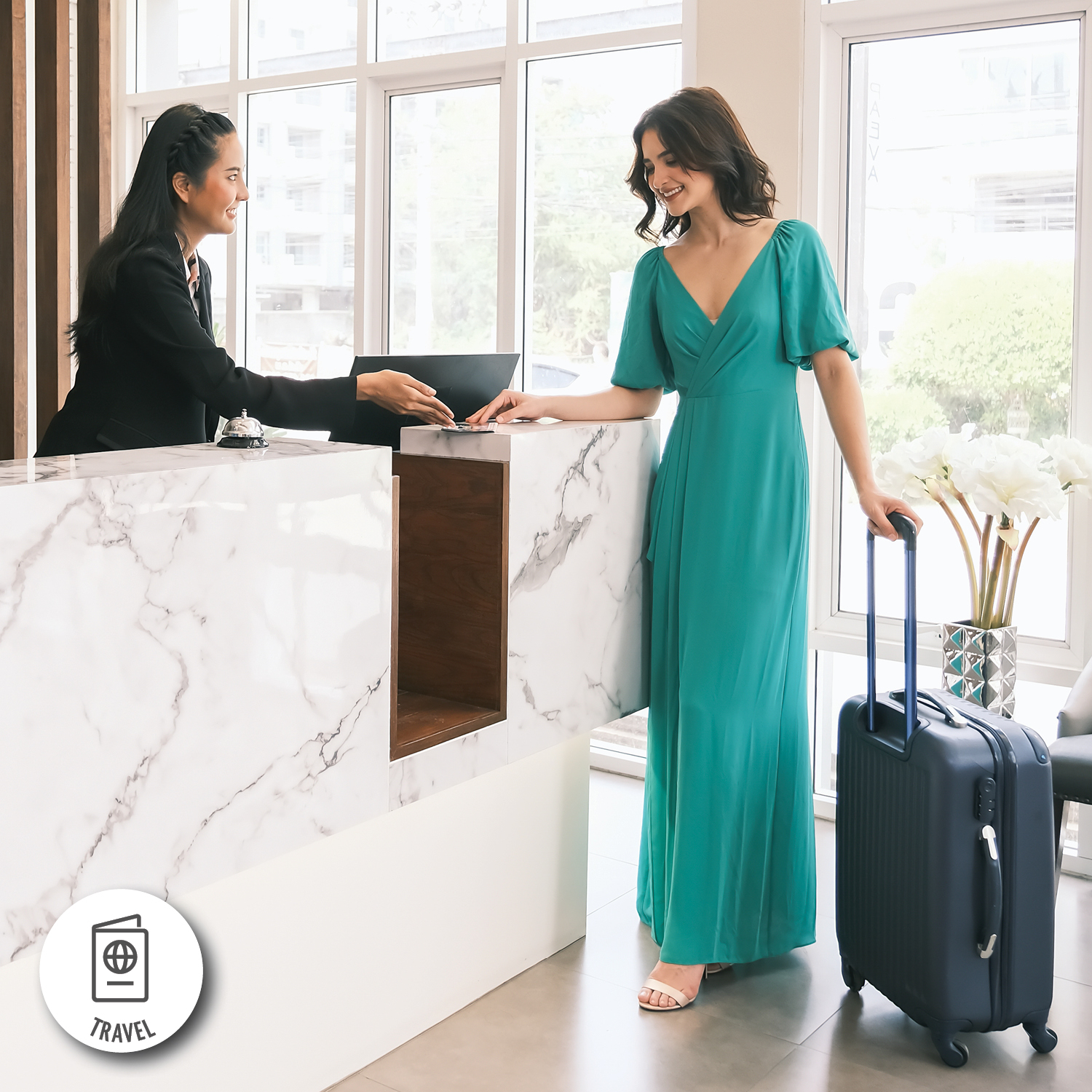 Planning your dream vacation can be great fun – until you need to figure out how you're going to pay for it. Stressing over every expense and dreading the bills you know will be waiting for you at home can be an epic killjoy to the best of vacations unless you have a vacation club account.
Lucky for you, as a member of Focus Federal Credit Union, you have access to a variety of savings options and loans that can help you save up for, or borrow money, to fund a large purchase, like a dream getaway. One of these options is the Vacation Club Savings Account.
Let's take a closer look at this savings vehicle and how it can help make your dream vacation more affordable.
What is a club account?
A club account is a type of savings account in which the account holder makes regular contributions toward a predetermined goal. Vacation club accounts are designed to help the account holder save up for vacation expenses. Spreading the cost of a large, seasonal expense throughout the year makes it easier to accomplish.
Are there restrictions on vacation club accounts?
The funds can generally only be withdrawn when the predetermined goal has been achieved. This may be a specific date or amount of money. To discourage the account owner from deterring their progress toward their goal, early withdrawals from a vacation club account may be penalized or the account may even be closed out.
What are some advantages of a vacation club account?
As mentioned, vacation club accounts make dream vacations affordable by spreading the costs over the course of the full year. However, there are many more benefits to opening a vacation club account. Here are just a few:
Incentive to save. Having a separate place to keep your vacation funds makes it easier to track your progress and incentivizes you to keep saving.
Name your account. Many financial institutions allow members to name their vacation club accounts with a custom title. For example, you may be able to call your account "Europe Vacation 2024." Attaching your vacation plans to your club account helps make it real and can motivate you to stick to your goal.
Builds strong saving habits. Making regular monthly contributions to a savings account is a great workout for your savings muscle and a big boost to your general financial health. Ideally, this new habit will continue well beyond achieving the initial goal.
Prevents overspending and debt. Lots of vacationers will swipe or borrow their way through a vacay and then scramble for months after it to pay it all back. The financially responsible way to pay for a vacation is, of course, to save up for it before setting out. A vacation club helps you do just that.
Keeps vacation money out of sight. Out of sight and out of mind. You're less able to spend that vacation money when it's in a savings account at the credit union.
Why it Might Work for You
Vacation club accounts make dream getaways more affordable by spreading the costs throughout the year, but they may not be for everyone's money management style. Consider all the pros and cons before making your decision.